They say beauty is in the eye of beholder, beauty is not just the outside but also inside.
Many women from all walks of life still believe that appearance is not important. A tidy appearance, smart clothing, good attitude and the willingness to work hard are enough. However, for networking and career building, an attractive and healthy physical appearance is indeed essential.
For the past 11 years, dr. Silvi has been working in the beauty and aesthetic world. She has been trained in Dubai, Malaysia and Philippines and has become an expert in the technology involved in modern aesthetic field.
Silvi is like a devoted mother to her patients. Through her detailed consultations she carefully listens to her patients' desires and expectations, and then gives them the best advice based on her profound knowledge and experience.
Joining Jakarta Aesthetic Clinic provided dr. Silvi with the perfect opportunity to share her expertise to improve the lives of many patients by channeling their inner beauty through new found external beauty, giving them the confidence to create stunning first impressions.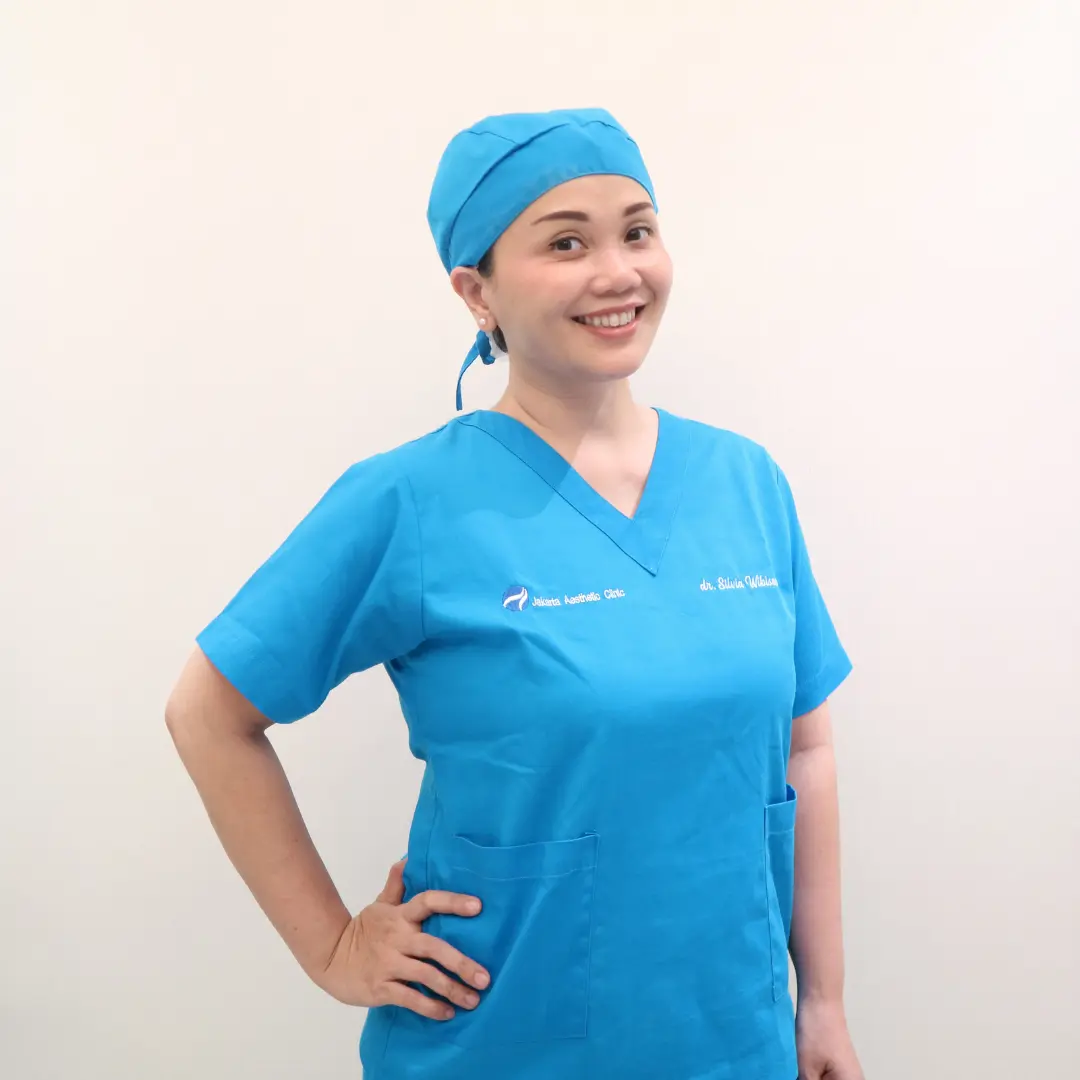 dr. Silvia is a specialist in these aesthetic procedures
ACHIEVEMENTS dr. Silvia as Aesthetic Specialist
Menerima pelatihan khusus dan kegiatan-kegiatan akademis seperti :
Zeltiq CoolSculpting™ University di Bangkok, Thailand (26 Mei 2017)